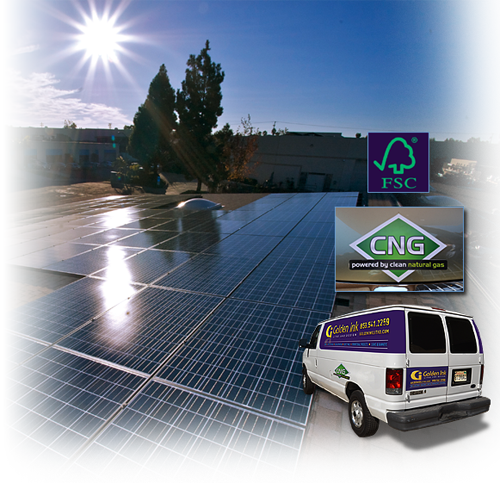 We care about our community and its environment and have invested in becoming a truly green printer. Starting with the solar power used to run our plant, generated by solar panels located on site, and all local deliveries are made in our zero emissions CNG vehicles. We print with soy based inks, on eco plates that are water soluble requiring no chemicals on FSC Certified and recycled papers, all at competitive prices. To eliminate waste we maximize our sheet space to create less paper scraps and
what we do generate is sent out
to a recycling facility.